What is SEO?
SEO
To explain what SEO is you need to think about how Google works.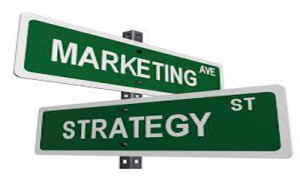 Google's algorithm is designed to show you the best pages that exist on the
internet for the search term that you have entered. An SEO company will attempt
to make your website the best in Google's eyes to make it appear top.
The basics of SEO
One of the most important factors to consider is that a search
engine is not a human. Unlike humans the search engine spiders are text driven
and this means that it doesn't matter what the website looks like in terms of
graphics and cool design instead they read the webpage text and if you have
flash website for instance they look great to humans but search engine spiders
cannot read them.
A search engine spider follows the links on the pages and this is
how the internal pages will become ranked. The more internal links on a website
the more work the spider does to capture all the data on a website. One thing
to consider is that all search engines function differently. The Google spider
works different to the Yahoo and Bing for example and you can find that you
might be top of Bing and nowhere in Google.
Images displayed on the website have to be coded to tell the
spider what the image is about as the spider cannot see the image. This is one
of the biggest problems on most websites as adding an image for a visual
representation to human is great but remember to tell the Spider what the image
is about using the ALT tag.
Choosing Keywords to Optimise For
One of the most important factors of SEO is to identify the
keywords that are required for the SEO project. Chasing after the wrong words
adds no value to traffic for the website. There are various tool available to
use and some are FREE like the Google keyword
suggestion tool.
Once you have the keywords you desire you then need to start
looking at the competition and identify how strong the competition as often
some keywords are so difficult is is nearly impossible to achieve without
domain age and traffic already on your side.
SEO Keyword Density
When you have identified your keywords you must ensure you have
the keywords on the website but no spammed. The recommended amount of times to
mention a keyword is going to vary on the keyword but as rule of thumb around 2
or 3 keywords per page and the keyword density should be around 3% to 6%. It is
important to place the keywords in specific places on the webpage. Keywords
should be placed in the Title TAG, Description TAG, Keywords TAG, H1 header and
in the first paragraph on the website.
Website URL for SEO purposes
The website URL is important in terms of SEO but imagine a URL with
lots of keywords, it would be very long and not suitable as a business name to
trade from. The idea is to base the company name on the theme of the business.
For example an SEO Company might have picked the company name "Number One  Positions SEO Company" as this would
contain the keywords for the SEO campaign. The domain age of the URL is
important if you want get a Google page rank and then to rank high in search
engines.
Backlinks for SEO
There are two types of backlinks, inbound link and outbound links.
A very useful website for looking at backlinks is the OpenSite Explorer website. Outbound
links are links on your site to another website. Inbound are links from other
sites to your website. The number of inbound backlinks is an indication to a search
engine of the popularity or importance of a website as websites that attract
lots of links are normally very useful sites and for this reason people link to
them to share information in a positive manner. What the search engines also do
thou is consider the number of internal backlinks and the quality of the
backlinks. It is easy to modify your webpage's to make them more SEO friendly
it is a lot harder for you to influence other websites and get them to link to
your website. This is the reason search engines regard backlinks as a very
important factor. When looking at backlinks the anchor text used for each of
the inbound links is important and these should contain the keywords.
Directory Submission's
Adding your website as many online directories is very important.
Getting listed on the DMOZ and Yahoo site gives you a boost in your online
power in terms of SEO a lot of people say, but we have seen many sites do very
well without this. Generally speaking getting your website included in as many search
directories will really help and often this free. Once your website is doing
well in terms of ranking you get listed by everyone anyway which is annoying
but a sign of your online presence and success growing.
RSS Feeds
It is important for your website to have an RSS feed as this can
generate many links and for free as people use your feed on their websites as a
way to add content on their own website. If your website has good articles then
you will get lots of people adding your feed to their website.
Press Releases
A press release is one of the best ways to obtain a good ranking
as news sites carry power as often then have 100,000 plus backlinks as so many
sites link to them for information across the globe. The problem is to get a
press release you need have something worthy of being made into an article.
Search For SEO Help
Recent Posts